Peaceful Family Vacations – Destinations Around the World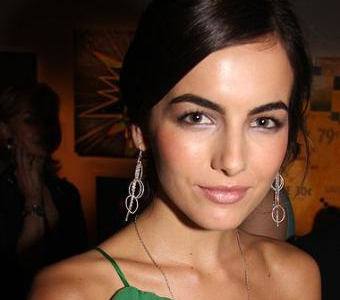 Vacation is something that breaks you free from the tough bond you have created with your daily busy schedule. And you have the liberty to enjoy it to the fullest. However if you visit the wrong place, it will not only disrupt your mood but will make you spend for nothing. You should choose your travel destination wisely so that you enjoy your family vacation and brings back cherishing memories home. There are several destinations around the world for family vacations to choose from and you can find out the right spot by examining the features associated with each spot.
The choice is dispersed around the world so that you can enjoy the sun anywhere as per your wish.
• A safari trip to Kenya
If your family is adventurous enough then you can enjoy a safari trip to Africa. This is the best idea to avoid the winter chill. You can start your journey from the Baby Elephant Orphanage, Giraffe Center, Sweetwaters Reserve, Samburu Game Reserve to Masai Mara Game Reserve. You will enjoy the beauty of African Savannah there.
• Hawaii trip, USA
This is for your winter vacation plan perfect for an eye catching view of the gorgeous islands full of natural beauty. A good sunbath in the beach, snorkeling and surfing are the main attraction for family vacations.
• New Zealand
New Zealand holds breathtaking view of rich forest, streams, hiking and mountain biking opportunities. It also has the most beautiful lakes, beach and most colorful geothermal features that are worth beholding.
• Athens, Greece
If you are interested in historical place and monuments, you can visit Greece. This is a perfect place for family vacations and you can easily afford the travel cost. This adds to the enjoyment of your vacation.
• India
India has plenty of tourist destinations that hold the attention of many travelers. Some of the most attractive places in India include the pink city, the Taj Mahal and the ancient places that once used to be the palace of the kings of India. You can also enjoy natural beauty in places that resides in southern and north eastern parts of India etc. It will not only be a vacation but you will also be able to learn many diversified things if you visit India.
• Kathmandu, Nepal
Kathmandu is a paradise nestled in the Himalayas. Unlike the vacation destinations situated in the most developed countries, you will enjoy a peaceful and relaxed vacation in this place.
• Bhutan
It is not required to mention the natural bounty Bhutan holds in its heart. This is a place where you can leave all your stress and mingle with peace and simplicity. This small kingdom holds several unique Buddhist Monasteries that spreads serenity in the mind of the visitors.
Destinations around the world for family vacations are plenty but peaceful vacations are exceptionally memorable.
To make the cheap travel tips work out, you should; however, have a proper plan and must make a budget for your travel. Sticking to your budget and taking utmost care to avoid extra expenditure will be the best antidote to an exorbitant travel. It will help you come back home without any debts and with peace in your mind.…