Those that have an appreciation for vehicles from bygone eras will tell you that it is no walk in the park keeping such classic cars in shape. Still, it is indeed a manageable passion, and there really is nothing stopping you from keeping your love for classic cars a practical hobby.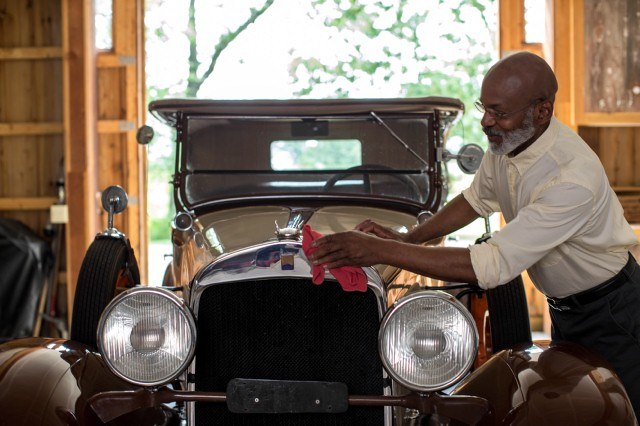 Classic cars often need to be moved about through long distances. If you require the perfectly sized trailer in which to transport your beloved vehicle, then you will indeed need to employ the most trustworthy service that values its loads as much as you would and is able to weigh and clear something as heavy as a vehicle with Onboard scales properly.
Searching for Parts
 Classic cars are subject to breakdowns and faulty parts, often at a far higher rate than more modern vehicles. That being said, one of the many reasons why people are so crazy about older cars is due to their hardiness and quality of build, for many years to come. You just do not see such production standards anymore today.
In any case, you may indeed struggle to find local parts dealers that stock the antiquated pieces which you need to replace. While many mechanics will appreciate seeing your vehicle pull up into their garages, they simply will not be able to aid you straight away.
That being said, they may be able to point you in the right direction, and there may indeed be specialized auto shops in your vicinity which do indeed stock antique parts. If not, however, then you will need to go online and do some research.
Your best place to start is with Reddit, one of the biggest forum websites in the world. Its classic car page is filled with experts that will be more than happy to help a fellow enthusiast get the help they need, as quickly as possible.
You will then have to order the parts, once you find a suitable online store, provided that they will ship to your country. Make sure that you are not being ripped off, and that the online store is verifiably legitimate and renowned.
Making your Vehicle Legally Roadworthy
Those that dream of purchasing a classic car, and then finally have the means to do so, might have their bubbles burst when they find out that their old school car is missing a safety feature which may not have been a necessity back in the day.
This is, unfortunately, one of the biggest issues with antique cars: they do not comply with modern standards of road safety. For example, some old cars will not be fitted with airbags or other similar safety features which we take for granted.
For this reason, you may have to spend a little bit extra getting your classic car upgraded to comply with the safety laws of your country. There are some vehicles, however, that simply cannot be fitted with modern parts, and you will then have to, unfortunately, treat such a prized possession as an investment.