Why the Lynton Hotel Holiday Trade is Booming in Exmoor, Devon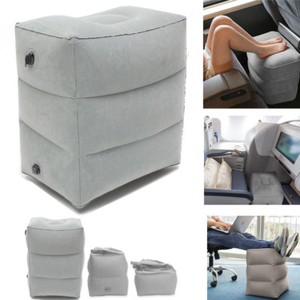 Have you ever wondered why Lynton and Lymouth have been pulling in more tourism? Well here's your answer. Exmoor has been noted for its high cliffs as well as their walking areas. If you're looking for a great place to overlook spacious views, then try one of Exmoor's cute cottages. Within the vastness of the wilderness, you can walk out onto your porch in the cottage and see all around you just why so many people run to this area of the United Kingdom. There are many Lynton and Lymouth accommodations. From fishing for salmon, to shopping, eating, tennis courts and even the bowling green.
Lynton's bed and breakfast accommodations have great views with many hotels and restaurants nestled along the North Devon coastline. Being well above sea level you have an amazing outlook over the stunning coastal scenery and wildlife can easily be spotted on nature trails that meander throughout this beautiful area. While you're moving around the walk, you can look out and see the Lynmouth Bay.
In the Lynmouth region, their bed and breakfasts have numerous areas where you can achieve your picture book setting. There are B&B's to suit anyone's needs with a touch of home and friendly staff and warm atmosphere. Perhaps a stop in a lounge, with its log-burning fireplace, to read a book will help you relax? Or even a relaxing drink will help with any stress you might have.
Many of the spacious areas around Lynton and Lynmouth are booming, and that's mainly in part to the tourism. Tourism brings in more and more people, and word of mouth travels and you find yourself with a booming industry of hotels and bed and breakfast accommodations. But you may be asking yourself, why are these places cropping up all over the place? Well it's mainly due to the fact that the area is a great place to be. It has a friendly atmosphere, luscious green lands, great marine walks, and excellent restaurants.
Lynmouth is just a village within Devon, which is on the northern edge of Exmoor. Along the east and west are the Lyn Rivers, which are a popular spot for tourists to see walking along snapping pictures. Perhaps one of the biggest attractions is the fact that Lynton and Lynmouth, is that Lynton and Lynmouth Cliff Railway. The rivers are connected and it allows ease of travel and you still get a picturesque tour of the area.
Another reason that the bed and breakfast industry is booming is perhaps the rugged wilds of Exmoor. The area alone is covered with over two hundred and fifty square miles of wilderness. Many animals including the Red Deer move around the valleys and gorges leaving you with quite the sense that you're not at home anymore. Perhaps the coastline itself is the reason. The coastline is well known for the cleanest beaches in Europe as it stretches for miles and miles of sandy beaches.
Within Lynton, you'll find yourself surrounded in a Victorian village. In the village, you'll find an array of shops and cafes. The cliff railway is a short distance to Lynton's sister Lynmouth where resorts and bed and breakfasts abound. Rich with dunes, tourists flock to take pictures and visit the area known to be a slice of heaven. So take a holiday, and visit one of the greatest areas known to man and woman alike.